Customer Case – Increase the conversion rate for Rappi
Increase our foodservice conversion rate
At Rappi, has been defined as the Latin American SuperApp and one of the fastest growing companies in the region. Rappi partnered with CHD Expert to increase their conversion rate.
Agents lost time in finding the most profitable targets.
According to Rappi:
We minimized the cost on prospecting new partners
Our agents find easier better and more valuable prospects
They focus more on the negotiation part and in closing the deal
This lead in a increase in revenue
More deals were closed
This increased the conversion rate up to 10%
We increased our conversion rate up to 10% – Rappi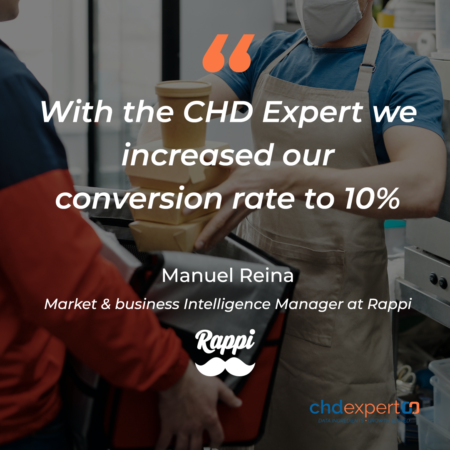 Need Foodservice Data or Need More Information?
Contact us: sales@chd-expert.com