White Space Opportunities in the U.S. Restaurant Landscape: CHD Expert Evaluates the Independent Restaurant Market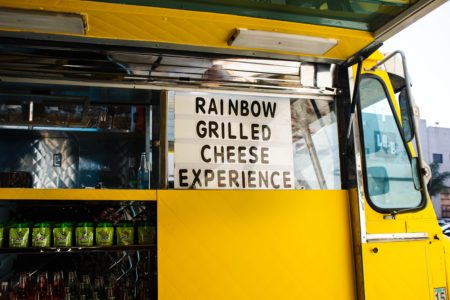 2017 – Independent operators represent 68% of the total U.S. restaurant landscape and maintain a unique competitive edge in the market.
In the United States, some Menu Types are dominated by chain operators – and yet, the total overall number of Independent restaurants outnumbers chain restaurants by nearly two to one. The restaurant market within the U.S. is diverse and represents many white space opportunities for brands that know where to look. CHD Expert, a global leader in aggregating, analyzing, and managing foodservice data, has examined the independent restaurant landscape of the United States to evaluate how these operators stack up against more widely known chain restaurants.
As of October 2017, there are more than 480,900 total independent restaurants in the United States. (CHD Expert defines an independent as a foodservice establishment with less than 10 units.) Independent restaurants make up 68% of the total U.S. restaurant landscape, according to data from CHD Expert's foodservice database. In comparison, there are more than 231,400 chain restaurants representing 32% of the U.S. restaurant landscape. To download the Independent Restaurant Infographic, please click here.
Breaking down the restaurant landscape into Full Service Restaurants (FSRs) and Limited Service Restaurants (LSRs), CHD Expert's data reveals that 68% of the independent landscape is made up of FSRs and 32% are LSRs. These percentages reflect the overall restaurant landscape, where chains tend to fall more within the LSR segment, with diners typically paying and ordering at a counter before receiving food. Table service is provided at FSRs and the bill is paid after food has been served.
Within the independent FSR landscape, 72% of restaurants are classified as Casual Dining while 21% are Family-style restaurants and 6% are Upscale Dining. Fine Dining restaurants make up just 1% of the independent FSR landscape. Among independent LSRs, 58% are classified as Quick Service, 20% are Fast Casual, 16% are LSR Beverages, and the Buffet and Delivery & take-away segments each make up 3%.
When looking at Menu Type, the top five independent menu types in terms of number of units are Varied Menu (22.23%), Mexican (9.54%), Bar & Grill (7.33%), Italian – Pizza & Pasta (6.61%), and American Traditional (6.36%). When comparing to the chain restaurant landscape, menu types like Hamburgers (17.94%), Sandwiches (17.63%), and Pizzerias (13.71%) are much more common among chain operators.
Longevity may be a concern to foodservice suppliers wishing to establish long-term contracts. In the independent restaurant landscape, 45% of independent FSRs have been in business for 5+ years while 18% of independent LSRs have been in business the same length of time.
How do independents stay competitive in such a dynamic industry? With less corporate oversight, independents are free to experiment with menu items, promotions, and community outreach programs that generate long-term customer loyalty with local residents. Independent operators are also more likely to have a better knowledge of regional tastes and can offer a more tailored and intimate dining experience.
While independents have these advantages, their sales volume is often less than chain operators. Approximately 40% of independent FSR restauranteurs have less than $500,000 in annual sales while 47% have between $500,000 and $1 million in annual sales. However, there are a handful of Independent restaurants that gross more than $5 Million annually.
Figures are similar for independent LSRs, where 79% have less than $500,000 in annual sales and 18% have between $500,000 and $1 million in annual sales. Comparatively, only 2% of FSR chains and 24% of LSR chains have less than $500,000 in annual sales. More than 12% of FSR chains and 39% of LSR chains net between $500,000 and $1 million in annual sales per year in annual sales.
While many foodservice suppliers, manufacturers, and distributors focus their efforts on securing deals with household name chain restaurants, there is a large and untapped opportunity within the independent restaurant market.
"An effective sales and marketing campaign should not exclude independent operators. 'The little guys' can be a very powerful base as a whole," said Jolien Demeyer, CMO at CHD Expert The Americas. "A better understanding of conditions within the independent restaurant landscape benefits both operators and those wishing to establish profitable relationships with them. With the help of CHD Expert's data and unique insights into this landscape, foodservice providers can leverage strategic information to increase their market share through direct operator outreach. We are proud to be the industry leader in collecting data on this unique segment and are happy to share it with clients."