46,500 permanent closures in the US – YTD September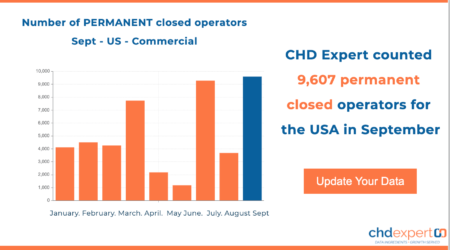 Oct 1st 2020 – It's clear that the pandemic will continue to affect lives around the world, even in regions that have regained some semblance of control over new cases. The long-term effects of the pandemic will continue to shadow areas of the economic landscape.
The restaurant industry has been particularly hard hit. CHD Expert estimates a decline in revenue across the board for American restaurants during the pandemic. In total between January and September, eating and drinking outlet places were down with 45,000+ foodservice outlets.
Chefs, general managers, owners, bartenders and diners have all attempted to raise their voices to get aid for the hard-hit sector. But those cries have been drowned out by the sound of businesses boarding up their eateries, shuttering service for good.
What do we see in September 2020? 
9,607 permanent closures
20% of the ones closing their doors are QSR / LSR
19% of the closures happen in California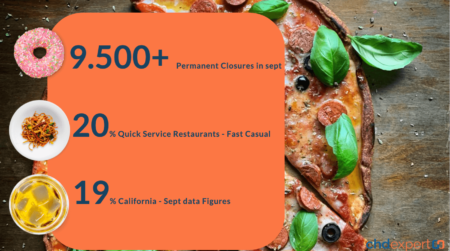 The impact of COVID-19 and the government-mandated restaurant closures have seen many operators close their doors for good. The following list is current as of October 1st, 2020.
What do we see -> almost 80% is dominated by the below 5 market segments:
FSR – Casual Dining – 27%
LSR – Fast Food – 19%
LSR – Coffee Shops – 13%
FSR – Cafe Restaurants – 11%
LSR – Fast Casual – 7%
The main 3 provinces with the highest number of permanent closures are:
Ontario – 43%
Quebec – 18%
British Columbia – 15%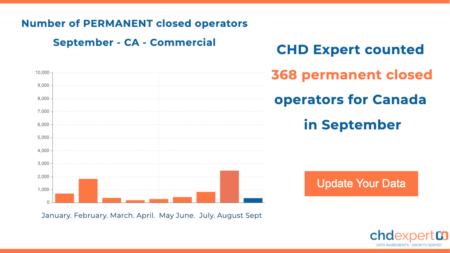 Uncertainty Is the Only Certainty