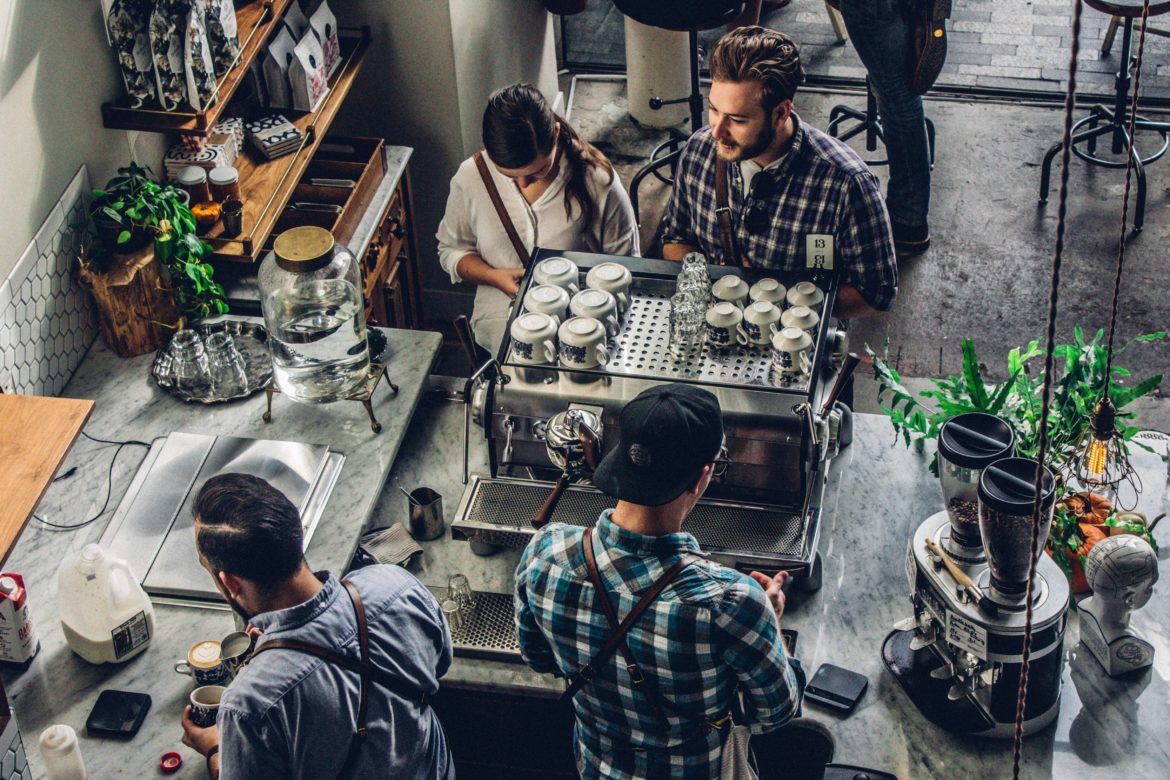 Entering the New Normal: Restaurant Trends to Expect in 2021
The restaurant industry has been hit hard by this pandemic. Six months in some 40,000 restaurants have closed down permanently, with 43% of them being traditional and casual dining restaurants. Having said that the industry is showing signs of recovery, largely because restaurant owners are starting to adapt to the so-called new normal by introducing imaginative strategies. Don't be surprised if these same strategies inevitably turn into trends, which will help restaurateurs do better in 2021. Here are four to keep an eye on:
1. Changing business models
This pandemic has shown the importance of adjusting to the situation. In this case shelter in place measures have necessitated a shift in service focus from dine-in to take-out (or pick-up), and from comprehensive menus to simplified ones. A case in point is Chicago's Alinea, a three-star Michelin restaurant known for its acclaimed dining experience and intricate, pricey dishes. Now, Alinea's offerings are simpler and more reasonably priced, and are available for pickup and delivery.
Canlis, a 70-year-old restaurant in Seattle, is also benefiting from a shift in business model. Once a beacon of fine dining, it has now transitioned into a drive-thru favorite with its streamlined menu of bagels and breakfast sandwiches in the morning, and burgers and salads in the evening. They are also offering dinner for delivery, but with simple menus only. These shifts are helping Alinea and Canlis thrive and more importantly survive.
2. Making safety a unique selling point
Safety and hygiene protocols must be strictly observed moving forward, and they'll include physical distancing in the kitchen, frequent cleaning and disinfecting, and offering hand sanitizing stations. But as QSR notes in its guide on best practices, making sure the restaurant is clean and safe is just the first step. This is why restaurant staff must make their sanitation efforts noticeable — professionalized cleaning, staff wiping clean every surface, and the use of an air purifier. Doing so will make customers feel more secure about the restaurant's commitment to cleanliness and customer safety.
3. Leveraging equipment more
This feature details how safety is compromised in the kitchen, where staff are in close contact with one another. In response restaurateurs are now implementing safety and hygiene protocols, including frequent handwashing, restricted sharing of spaces, and reduced staff. Doing so comes at a cost – service slows down. It infamously happened at the Red Lobster in Pennsylvania, where customers waited for as long as three hours for their take-outs. It's why restaurant owners must rethink how things are being done in the kitchen to streamline operations while observing safety and hygiene protocols. A way to do this is by maximizing high-quality equipment that can prepare big batches of food.
Even something as simple as a rice cooker is being reimagined to fit the new needs of a post-pandemic society, with one reporting outlining how face masks can be sanitized in a rice cooker. And as more restaurants will utilize such tools to churn out fresh rice with a limited crew, they can adapt it to also be used to improve cleanliness. It will just depend on the type of rice cooker they have. This article details how capacity is a crucial consideration when choosing equipment like these, as there is a world of difference between a 3-cup and a 10-cup capacity when you're serving several customers. Along with safety and hygiene is the need for efficiency to make up for the lack of staff and limited hours. This is why staff need to use their equipment in new ways to improve productivity.
4. Introducing more foodtech
Restaurants are now maximizing technology, like online ordering and contactless payment. Expect the industry to lean more on innovation, and maybe even introduce a few foodtech ideas — both practical and fantastical. Already on-site ordering via tablets is starting to become a trend, as it's a pragmatic solution to contactless dining. Robot waiters might be next, with the Royal Palace restaurant in the Netherlands introducing robot waiters to augment a reduced staff. A few restaurants in China are doing the same, but more for novelty than anything. So don't be surprised if robot servers become extra useful starting next year.
The restaurant industry has taken a beating this year. But signs are looking up for a better 2021, when the above trends figure to give the industry the boost it desperately needs
Written by Gloria Brady for chd-expert.com