CHD Expert Announces Partnership With DoorDash – 2019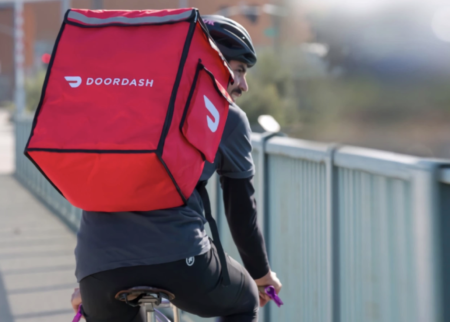 May 2019 – Chicago, April 5, 2019 – CHD Expert – the global leader in foodservice operator data, analysis, and business intelligence– today announces its partnership with DoorDash-the United States' largest and fastest-growing on-demand platform for door-to-door delivery.
DoorDash is using CHD Expert's comprehensive database of over 2 million foodservice operators in the United States and Canada to continue to propel its rapid pace of growth across North America.
"It goes without saying that finding accurate data on the food and beverage industry – particularly restaurants – is difficult," contends DoorDash Senior Salesforce Administrator, Emma Diaz. Restaurants open and close at a higher frequency than other businesses. It is particularly difficult to track employee contact information in the peripatetic foodservice space.
"When shopping for a data enrichment vendor we spoke to all the typical suspects – most did well on large chains.  That said, CHD was the only vendor who was able to accurately map and provide relevant information for SMB restaurants.  We're convinced that CHD has the best and most exhaustive information for restaurants in North America," Diaz attests.
"On-demand delivery is top of mind for everyone in the foodservice industry. CHD Expert has been closely tracking and monitoring trends in this industry for years, and delivery is one of the fastest growing and most significant," maintains CHD Expert VP of Sales-Americas Charles Chuman. "Partnering with DoorDash – the leader in on-demand delivery growth and operational excellence – gives us a front row seat to one of the most disruptive and consequential transformations happening today," he continued.
"Our team has the most fun working with clients who are as enthusiastic about data and making data-driven decisions as we are, and that exactly defines the DoorDash team. Emma Diaz and [Sales Strategist] Davis Yates thoroughly tested our capabilities through an exhaustive empirical process and impressed us with their knowledge and passion for precision, accuracy, and seamless integration," says Chuman.
Chuman and CHD production team, spent months working closely with Diaz and Yates defining the logic and rules to govern data sets, matching algorithms, and account linkages. Diaz adds, "The cherry on top is that their team is splendid to work with."