Pizza Trends – 2019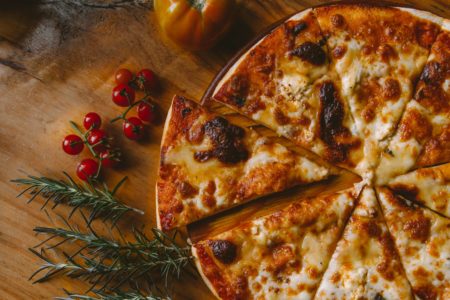 2019 – Most Americans would tell you that pizza is not a cornerstone of a well-rounded diet, but their wallets indicate otherwise. The away-from-home pizza market represents a staggering $46 billion in retail sales per year across the United States, making up 9.5% of the US commercial foodservice market. Not only do Americans love their pizza, but they love their pizza right now. Limited service restaurants accounted for 83% of the market (in number of operators), while full service restaurants rounded out the final 17%.
FedEx is getting into the pizza delivery business, but no one will be greeting hungry customers at the door.
As companies scramble to develop technology to get food, groceries and shipments to customers in hours, even minutes, FedEx unveiled an early model of an autonomous delivery robot on Tuesday. The shipper is teaming up with Pizza Hut, Walmart, Walgreens and other companies on the delivery program.
Full Article via The Washington Post: https://wapo.st/2JlTcwA
"Consumers trust the branding and names like DoorDash. If you are Pizza Hut and Papa John's, you are capitalizing on the brand names of the largest delivery companies in the field." Charles Chuman, VP of Sales, Americas, at CHD Expert, a provider of market intelligence data for the foodservice and restaurant industry.
Full Article via Skift: http://bit.ly/2W7RsZo
The proliferation of costly roni cups is also an effect of ongoing growth in the artisanal pizza movement. Many people are willing to pay more for fancy pizza, and that's reflected in the toppings. Full Article via Eater: http://bit.ly/2FdQPqw
When Trader Joe's released its mess-free cauliflower crust, it was an instant hit… But the grocer's latest release is giving the fan favorite some stiff competition.
Full Article via Well+Good:http://bit.ly/2FgRVSk