The U.S. Pizza Market: A Large Slice of the Foodservice Industry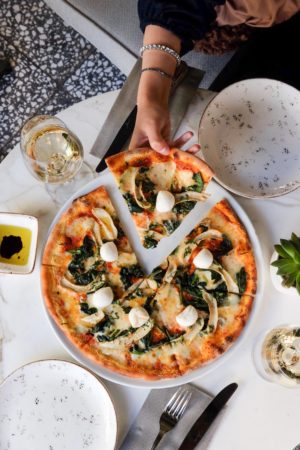 2019 – Most Americans would tell you that pizza is not a cornerstone of a well-rounded diet, but their wallets indicate otherwise. The away-from-home pizza market represents a staggering $46 billion in retail sales per year across the United States, making up 9.5% of the US commercial foodservice market. Not only do Americans love their pizza, but they love their pizza right now. Limited service restaurants accounted for 83% of the market (in number of operators), while full service restaurants rounded out the final 17%.
Limited service restaurants also accounted for roughly 72% of the consumer dollars spent in pizza restaurant sales totaling $33 billion in retail sales. More importantly to manufacturers and distributors, limited service restaurants spent $11 billion on foods, beverages and disposables purchases compared to just $3.5 billion spent by the full service restaurants.
Although pizza, at its most simple is dough, sauce and cheese. Despite these three common ingredients pizza can be extremely different regionally, and consumers know that not all pizza is created equal. The numbers indicate that Americans either like the unique independents, or the tried and true big chains. From the crust, to the toppings and sauces, independents dominate the market with a 56% share, serving their own takes on the classic pie. The large chains, despite their ability to offer multiple styles, multiple price points and delivery are only in second place with a 30.5% market share. Combine the two sub-segments and the independents and the large chains comprise 86.4% of the market.
Pizza Establishments
According to Jolien Demeyer, CMO at CHD Expert, "This uneven distribution makes cornering the market for a particular ingredient a difficult task, as a manufacturer must appeal to all the operators from the smallest and most fickle, to the biggest and most demanding".