How to use data to drive your email marketing?
As a marketer, you know how important it is to use data to fuel your marketing campaigns.
It's your job to look at what works and what doesn't in your campaigns, so you can then optimize them for better results. What can be a challenge is finding the specific data you need, as well as finding insights to drive your campaigns.
How CHD Expert can help you with Foodservice data that drives your email marketing campaigns?
One of the best advantages of working in the digital world is you can measure pretty much everything you want. Do you want to find out how many people see your ads? No big deal—you have it! 
In the offline world (the world where people talk face to face), you don't have that benefit. You have to guess what's going on with your marketing campaigns and develop complex correlation models to see whether they're driving results or not. Today we still see that people are not in the office, working from home permanently, conferences are cancelled,etc … accessing the right data is crucial to increase your market share. 
Define and segment your audience.
Fortunately, you can segment based on different attributes CHD is collecting:  
Geography –

country, state, region,

city

, MSA, DMA

Company Information

–

number of units, market segment, menu type, years in business

Social Insights

– 

present

on Facebook or Google Places,

 website 
CHD can help you segment the exact data you need to make sure all that brand awareness you worked so hard to create, it reaches the audience that has the highest propensity to purchase your products."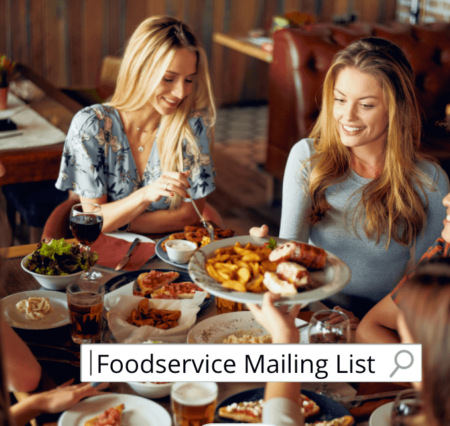 CHD Expert Foodservice Mailing List.
CHD is collecting more and more email addresses to keep our customers growing. 
Need more information or interested in a tailored list? Contact us. 
Need Foodservice Data or Need More Information?
Contact us: sales@chd-expert.com