CHD Expert Evaluates the Mexican Restaurant Industry, the Second Most Popular Menu Type in the USA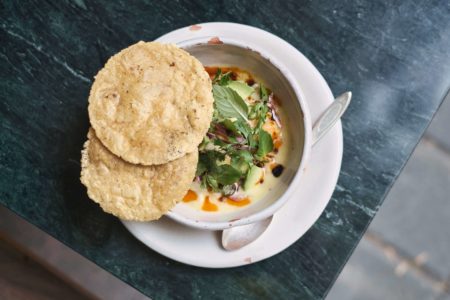 Americans love Mexican Food!
2017 – Americans love Mexican food, and not just on Cinco de Mayo. While once mainly popular in the southwest, the Mexican Menu Type has gone on to conquer much of the country, thanks in part to not only its flavor, but also its convenience and budget-friendly prices. Considering the popularity of Mexican cuisine across the country, CHD Expert, a global leader in aggregating, analyzing, and managing foodservice data, evaluates recent trends in the Mexican restaurant landscape across the USA.
"From small taquerias with a loyal local customer base, to the chains with addicted millennial customers, our nations Mexican restaurants are a deep well of demand for businesses who want to sell more into this menu type." said Catherine Kearns, General Manager of CHD Expert The Americas. "Many distributors and suppliers have niche products focused towards restaurants that serve Mexican food, and it is important for them to understand their sales potential and where opportunities lie within this lucrative menu type."
60,000 Mexican restaurants in the United States
As of April 2017, there are more than 59,800 Mexican restaurants in the United States and the Mexican Menu Type represents approximately 9 percent of all restaurants in the USA. At the time of this release, Mexican edged out Pizzerias for the second most common non-simplified US menu type, with Pizzeria falling into the third position with approximately 59,300 Pizzeria restaurants across the USA.
As a whole, the Mexican menu type generates approximately $45 billion in annual retail sales, averaging approximately $766,000 per unit.
Broken down by segment, 58 percent of Mexican restaurants are Full Service Restaurants and 42 percent are Limited Service Restaurants. By definition FSRs operate with a wait staff and offer table service, while LSRs require food to be purchased at a counter and paid for before food is served.
Breaking these LSR operators down, Taco Bell makes up 42 percent of all LSR Mexican Chain restaurants. This Yum Brand juggernaut continues to captivate the millennial customer with menu innovations, from the Doritos Locos Taco to their newly available, Naked Breakfast Taco and Mexican Crispy Chicken Pizza. The other most prevalent Mexican chains are Chipotle Mexican Grill (15%), Qdoba Mexican Grill (4.4%), Moe's Southwest Grill (3.9%), and Del Taco (3.6%).
According to CHD Expert's data, 52 percent of Mexican Menu Type LSRs are Chains, whereas only 3 percent of Mexican Menu Type restaurants are FSRs Chains (CHD Expert classifies an independent as a restaurant with nine or less units in operation.)
Within the FSR market segment, 85 percent of the restaurants fall within the Casual Dining category, followed by Family Style (12%), Upscale Dining (3%) and Fine Dining (less than 1%). Chuy's and On The Border represent two of the larger Mexican FSR chains.
And while only a hand full of Fine Dining Mexican restaurants across the nation, some of these eateries offer the finest dining experiences one can experience across the nation. Including celebrity chef Rick Bayless's TOPOLOBAMPO in Chicago, which grosses more than $5 Million annually and a $50+ average check.
Geographically speaking, it's no surprise that the state of Texas is el jefe in terms of total Mexican restaurants within its state lines, with 18 percent of the state's total restaurants being of the Mexican Menu Type, two times higher than the national average. And to further validate the southwest roots of Mexican cuisine in the USA; New Mexico (14%), California (13%), Arizona (13%), and Colorado (12%) round out the top five states with the largest percentage of the Mexican menu type within the state's total restaurant landscape.
CHD Expert packaged the most interesting facts and figures into a trends report designed to help foodservice industry professionals better understand the Mexican restaurant landscape in the United States.
To access the 2017 Mexican Restaurant Trends Report in its entirety, please click here.